Very large collection hopper which has a volume of 3.5m3 . The cleaned sand is perfectly finished by a hydraulic rubber levelling plate.
The life span is extended by an automatic stretching system which creates a constant pressure on the sieve belt.
Optimal cleaning in depth of the swash mark without limitation of driving speed.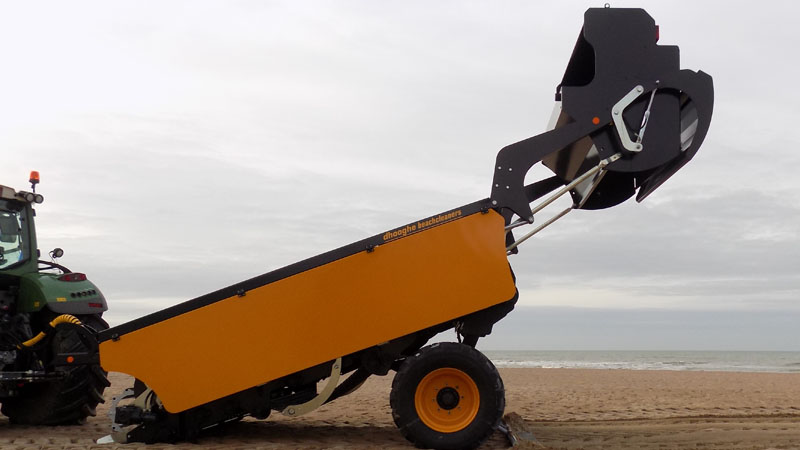 Unloading height of 2.75 m .
Four turning rubber shafts and a unique sieve surface of more than 8m2 quicken the sieve capacity.
Screening belts in different available sizes.